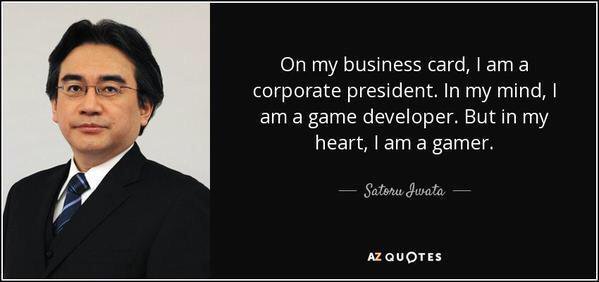 It still hurts, but all we can do is remember all the amazing things he did for Nintendo and the industry. Honor his memory instead of letting egos get in the way, if you can't do that your opinion is not worth hearing. Satoru Iwata was a legend in the industry, an amazing programmer and developer. His famous quote "On my business card, I am a corporate president. In my mind, I am a developer.  But in my heart, I am a gamer." says everything.
The industry will never be the same without him, he deserves nothing but respect for everything he accomplished in his life.
We will forever miss him.
Here is a cool documentary on Youtube about him, everyone should watch it.
I turned off moderation for the comments, but remember that any abusive comments will be removed.