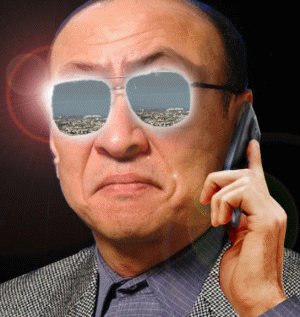 It seems Nintendo President Tatsumi Kimishima will be presenting at Nintendo's Switch Presentation 2017 next week. This was confirmed in an invite that Mother 3 developer 1-Up Studio posted on their Facebook page. The full page of the invite isn't visible so it isn't known if he'd be joined by others on stage. As for that invite, a lot of people are thinking it means Mother 3 will be announced for the Switch VC. It would fit the recent rumors of the game finally coming out in the west.
On another note, the wife of Monolith Soft founder Tetsuya Takahashi, Soraya Saga, retweeted the Switch event tweets. She has done this a few times in the past, before Nintendo Directs and Xenoblade Chronicles X was featured in them.
Hopefully we'll see something again this time.